I hold a Bachelor's Degree in Management and a Master's Degree in Counseling, both from Whitworth University. I am a fully Licensed Mental Health Couns elor in the State of Washington and a Nationally Certified Counselor. I have additional training in Emotionally Focused Couples Therapy which is a highly effective and successful form of therapy for couples. I also have training in Life Coaching through the American Association of Christian Counselors.
I am 54 years old, married, and have two adult children. In my leisure time I love to hike and explore nature with my husband and friends. I also love to flower garden and enjoy taking pictures of my flowers and the birds, bees, and butterflies that visit my garden.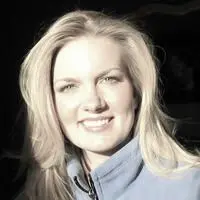 I have been working with individuals and groups in various settings since 1999. It is my passion in life to assist women in overcoming difficulties and grow to walk in victory.

Most importantly though, I passionately love the Lord Jesus and the Word of God. He is my life, my righteousness, and my first love above all else. Being a therapist and life coach is not just a job for me, it is my calling in life and I have found nothing more satisfying than to glorify Him through helping His beloved Bride.

Isaiah 61 is one of my favorite chapters in the Bible. It describes what Jesus came here to do. He came to bind up the brokenhearted and to restore, renew and rebuild. God has used Isaiah 61 to lead me in the direction He wants my practice to go.

Isaiah 61
The Year of the LORD's Favor
1 The Spirit of the Sovereign LORD is on me,
Because the LORD has anointed me
To proclaim good news to the poor.
He has sent me to bind up the brokenhearted,
To proclaim freedom for the captives
And release from darkness for the prisoners,
2 To proclaim the year of the LORD's favor
And the day of vengeance of our God,
To comfort all who mourn,
3 And provide for those who grieve in Zion—
To bestow on them a crown of beauty instead of ashes,
The oil of joy, instead of mourning,
And a garment of praise, instead of a spirit of despair.
They will be called oaks of righteousness,
A planting of the LORD
For the display of his splendor.
4 They will rebuild the ancient ruins
And restore the places long devastated;
They will renew the ruined cities
That have been devastated for generations.
5 Strangers will shepherd your flocks;
Foreigners will work your fields and vineyards.
6 And you will be called priests of the LORD,
You will be named ministers of our God.
You will feed on the wealth of nations,
And in their riches you will boast.
7 Instead of your shame, yo u will receive a double portion,
And instead of disgrace, you will rejoice in your inheritance.
And so you will inherit a double portion in your land,
And everlasting joy will be yours.
8 "For I, the LORD, love justice;
I hate robbery and wrongdoing.
In my faithfulness I will reward my people
And make an everlasting covenant with them.
9 Their descendants will be known among the nations
And their offspring among the peoples.
All who see them will acknowledge
That they are a people the LORD has blessed."
10 I delight greatly in the LORD; my soul rejoices in my God.
For he has clothed me with garments of salvation
And arrayed me in a robe of his righteousness,
As a bridegroom adorns his head like a priest,
And as a bride adorns herself with her jewels.
11 For as the soil makes the sprout come up
And a garden causes seeds to grow,
So the Sovereign LORD will make righteousness
And praise spring up before all nations.
I AM NOT CONTRACTED WITH ANY INSURANCE COMPANIES. PLEASE SEE FEES PAGE FOR MORE INFORMATION.
I SEE CLIENTS 21 YEARS OF AGE AND OLDER
TO BE ADDED TO MY WAITING LIST FOR A NEW CLIENT/COUPLE OPENING PLEASE FILL OUT THE FORM BELOW. THE WAIT TIME FOR AN OPENING AVERAGES A FEW WEEKS TO A MONTH.
We are committed to your privacy. Do not include confidential or private information regarding your health condition in this form or any other form found on this website. This form is for general questions or messages to the practitioner.
By clicking send you agree that the phone number you provided may be used to contact you.